WHY JOIN BOMA?
You want to stay informed about the issues that affect you, your tenants, and your property.
You want someone advocating for you to the State and Local decision-makers who will impact your operations.
You want information about building operations that can save you money.
You're looking for networking opportunities that will enable you to learn from peers and exchange best practices information. 
You want professional development opportunities to keep you on commercial real estate's cutting edge.
You provide goods or services to BOMA members and want the opportunity to strengthen your relationships and learn to serve them better!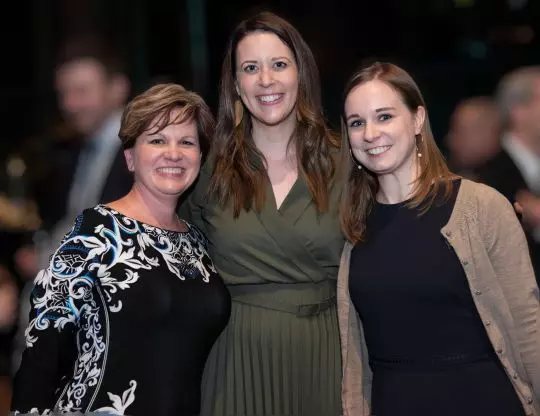 Regular members of the Association are commercial real estate owners, investors, developers, managers, and others who earn their primary livelihood from the disciplines associated with real estate management.
Membership & Building Dues (Application Packet)
Additional Fee for Members for each company (Application Form)
Regular membership also requires building dues. Building dues ($0.0082 per square foot) are chargeable as building operating expenses and are often offset by the bottom-line impact of BOMA's work. The more buildings enrolled in the association, the lower the unit cost can be for each member.
Add a building to my BOMA portfolio. (Building Application Form)
Associate members are those who provide products and services of direct interest to the regular membership.
The number of Associate Members is limited to 25% of the total membership, and currently, there is a waiting list. At this time, only one member is allowed per company. $1600 for membership. (Application Packet)
Professional members are those who are educated and experienced in professions that are recognized to have involvement in the real estate industry, such as architects, appraisers, attorneys, engineers, and leasing and marketing professionals.
The number of Professional Members is limited to 18% of the total membership. At this time, there is no waiting for Professional memberships.
Membership Application (Application Packet)
Additional Fee for members for each company (Application Form)
For more information regarding membership options and applications, call (612) 338-8627 or email Kelsey. 
Our affiliated Engineers Association exists to provide continuing education and networking opportunities for the Building Superintendents, Chief Engineers, and other operating supervisory personnel employed by members' companies.
Engineers Association membership is only available to employees of member companies. (Application Form)
BOMA Members in Transition Policy
BOMA Greater Minneapolis offers a Member-in-Transition membership to any current members experiencing a lapse in employment. A Member-in-Transition is defined as a Regular (Property Management or Engineering) member of BOMA Greater Minneapolis or BOMA Engineers Association that leaves the employment of a member company and continues to need the resources the Association has available to continue in the industry. This policy does not include Associate or Professional members. 
Suppose a member is in transition and wants to stay connected to the Association while pursuing new career opportunities. In that case, they need to advise us that they would like to take advantage of this opportunity. 
Member in Transition Details:
Effective for the period of one year from the date of notification
No annual dues amount will be levied
Attend BOMA Greater Minneapolis functions at the member rate based on space availability
Receive all e-correspondence (newsletters, event notices) from the association
Continue to hold a board or committee position (if applicable) through the completion of the current term
Suppose new employment is secured with a company that is either a BOMA member or eligible to become a BOMA member. In that case, the member-in-transition has 3 months from the hiring date to re-join the association with the new company. If company eligibility is not met or they choose not to join, the membership status will be terminated.