Building Engineers
Faced with a severe shortage of building engineers trained to operate building spaces designed for housing workers in a safe and secure environment, BOMA pursued a state grant to increase the number of building engineers in the state.  One year from the start of this push, BOMA Greater Minneapolis was awarded a $756,000 grant for that purpose. 
"BOMA provides a great opportunity

 to form relationships with others in the industry that you likely would not be able to form otherwise."

-Beth Molitor, Hines
---
Career Fairs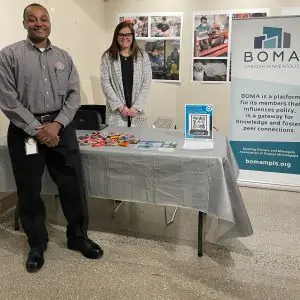 High School Student Building Tours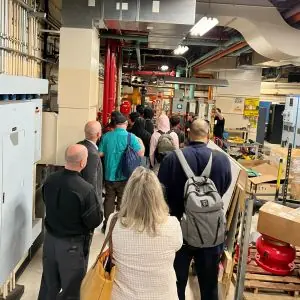 Scholarship Recipients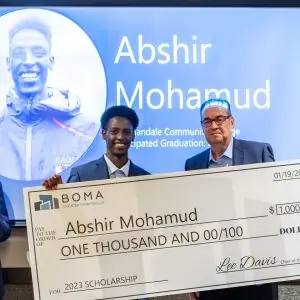 "BOMA's focus on workforce development is making a difference in filling the voids within the industry.  Glad to be a partner with them at College Career Fairs and High School Student Career Days."

-Lee Davis, Target Corp. 
​​​​
Property Managers and All CRE Careers
In the spring of 2022, BOMA created a Workforce Development Task Force to develop ways to attract talented people to the commercial real estate industry.  From this work, BOMA has expanded its presence at College Career Fairs, held Career Days with high school students, and distributed $10,000 in scholarships to students through Scholarship Rocks.  We will continue our pursuit of bringing commercial real estate career opportunities to those wishing to achieve a long and fulfilling career in our industry.   
"BOMA's Scholarship Rocks program led to supporting ten students including two engineers on their journey to entering the commercial real estate industry."

-Hans Okerstrom, Cushman & Wakefield